You can automatically receive a transaction summary after each new order is received throughout the day and a Daily Sales Report by checking the boxes in the Product Plug-In section of Global Settings.

Include Daily Summary With Order Copies
Check this box to receive an up-to-date transaction summary at the bottom of every order copy.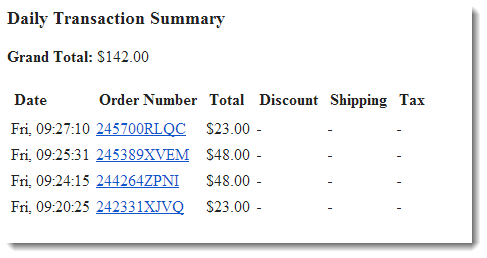 Receive Daily Sales Report
Check this box to receive a consolidated report summarizing your sales just after midnight each day.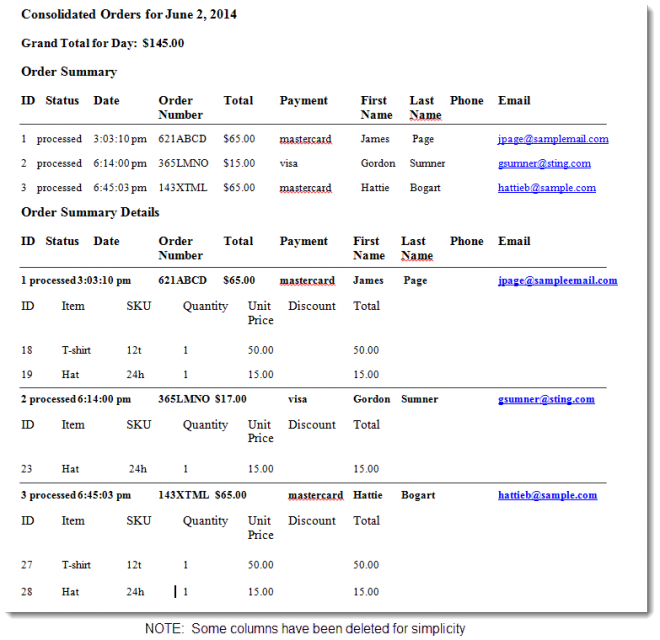 You can also generate a consolidated sales reports for any time period you select or designate. From the eCommerce Product list, click on the Sales Report button.

Select a time period from the Records to Export drop down menu or select a custom date range.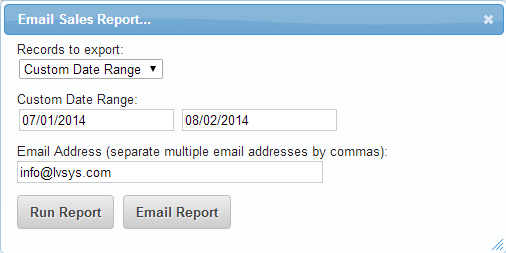 Click Run Report to open a new window containing the report. If you select E-mail Report, the report will be emailed to the default admin address in your Global Settings. You can also designate a different email address here.