General CMS Training
This series of articles covers frequently used tasks you will use throughout your website. When you work through the training on specific sections of the All Task Menu, for instance Articles, eCommerce, ...
Learn to upload images so you can enhance your articles, products, events and member directories.
Learn to add images using short code.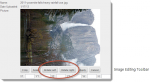 The LVSYS CMS allows you to edit images within the admin panel. Learn how to use the editing tools.
Upload documents and create links to them from articles on your website.
Create categories to organize lists
Apply and use tags to group items and enhance the level of interest based navigation you offer your website visitors. Tags allow you to organize lists of tag-based articles, products, directory members, ...
Learn to apply the same edits to multiple articles, products, events and members..
Customize your Admin Home Page with Widgets. You can select the widgets most applicable to your business and see current snapshots of important information each time you log in. From ...
Save storage space by loading video, audio and other large files to the Cloud Drive.