You can access the Cloud Drive from All Tasks < Files

Click Upload Files to add your video, audio, image or pdf document to the Cloud. The maximum size per file is 100 MB.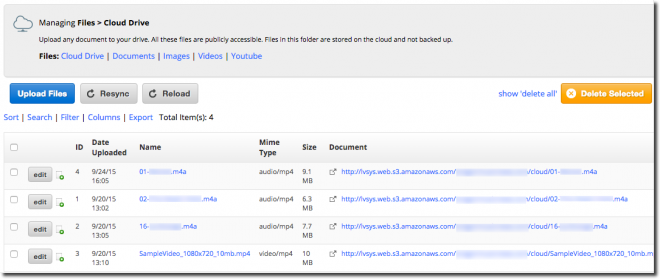 Click edit to view file details, preview or grab the code so you can place links to the file on your website.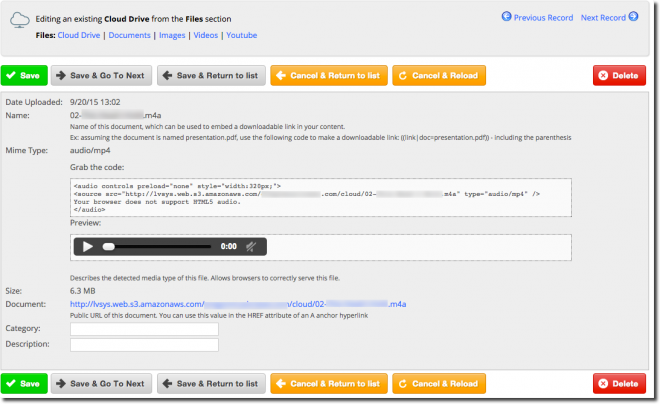 NOTE: Files uploaded to the Cloud Drive are not backed up on your CMS.