Google Analytics is upgrading to Universal Analytics. A new set of features will change the way data is collected and a new tracking code will let you collect data from any digital device. Click here for more details from Google.
To Upgrade: Log in to Google Analytics and click on Admin at the top right.
The following screen will appear:

1. Follow the links to transfer your property to Universal Analytics. This may take 24-48 hours. You will be notified with the transfer is complete.
2. Copy the new tracking code.
Log in to the LVSYS Admin Panel
1. Expand Page Settings
2. Paste the new tracking code into the "Meta Head" field as shown below
3. Delete the "Google Tracker" value as shown below.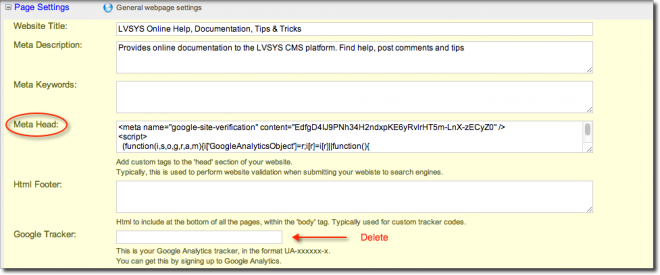 SAVE